Anti-Theft Backpack
$44.97
$99.88
SAVE $54.91
2019's Revolutionary Backpack For the Modern Day Commuter or Traveller!
Whether you commute daily for work or like to take short flights to nearby places, it's important that you have a partner that you can rely on.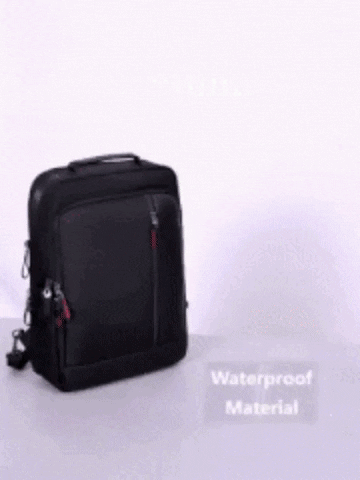 A backpack to store your belongings without being overly bulky or heavy, this Anti-Theft Backpack is designed by travelers for travelers, the perfect backpack partner for your travels!

Boasting a wide range of features from USB charging, secret compartments, 50% expansion capability and much more...
This Anti-Theft Backpack has 15 different compartments each with its own unique design function.
Store payment cards in the strap compartment for easy access while waiting in line. This allows you to move without bulky wallets or fumbling around for your card in your bag while holding the lineup.
External charging unit allows you to store power banks providing quick & easy access to electricity for your phone.
Hidden spacious compartment to store your most valuable items. Completely eliminating the chance of being a pickpocket target!

Anti-Theft Backpack is designed with pure mobility in mind, meaning it's compact & easy to carry around. But what about for those times when you need to carry a little extra?
Offering up to 50% expansion this bag can go from being small & compact to holding anything you could possibly need!

For a more formal look, this bag also turns into a briefcase, simply disconnect the straps, and store them in the allocated pouch.
This Anti-Theft Backpack is the ultimate companion for your travels or adventures. the worlds first backpack that's a true travel partner!
Hold your bottles on the external compartment to prevent moisture damage occurring to other items!

POWERFUL FEATURES:
INTELLIGENT EXPANDABLE DESIGN - This backpack has smooth zippers on the back side. Once pull on the intelligent zipper, the invisible compartment will show up and equipped with an extra 50% of space...
PORTABILITY - The back sleeve design allows the backpack to slide over the luggage handle for easy mobility during traveling.
ANTI-THEFT DESIGN - An invisible zip pocket on the back to place your iPhone, keys, and wallet conveniently.
WATER-RESISTANT - This backpack is made of water-resistant microfiber leather and durable ballistic nylon materials.
PROTECTIVE FUNCTION - Roomy backpack (11.8'' L * 5.9 '' W * 17.3'' H) with laptop compartment (lined with soft flannel) protects 15.6'' Laptop and iPad.
SPECIFICATIONS:
Material: Premium Water-resistant Polyester
Closure Type: Zipper
Dimension: 30 x 13 x 41 cm
Package Includes: 1X Anti-Theft Backpack